Welcome to the Event Sign Ups page! Cal Rotaract hosts a variety of events for our members to enjoy and attend. If you would like to sign up for one of them, all the sign up links are listed down below for your convenience*.
Missed a General Meeting or Welcome Week event? No worries! Click here to access the meeting event slides!
Hope to see you all at our events!!!
*Last Updated 9/18/20
Please note that this page is updated regularly. If a link to an event is not listed below then the info is not yet available or has not been updated yet. If you have any questions please email humanrelations@calrotaract.org
Like gaming? Like meeting new people? Like gaming while meeting with new people? Come join our Rotaract Discord! We have several channels where you can find members who play the same games you do such as League of Legends, Minecraft, etc. This is also where you can join us when we host Rotaract gaming socials as well, and will post some club notifications occasionally (if you want a more reliable source of information please check out our Facebook group Cal Rotaract 2020).  Click here to join the Rotaract Discord server.
Thank you so much for your interest in joining Cal Rotaract's Local Committee. Our names are Kate & Naomi, and we are super excited and honored to be your Committee Chairs this year. To start our semester on a strong note, we wanted to get your feedback and insights to set clear intentions for the upcoming semester. Please take the time to answer each question in detail, and provide as much detail as you wish. We look forward to getting to know you all better soon!
Yours in Service,
Kate & Naomi
Fall 2020 Rotarovers Program
 

Sign Up Link
The Rotarovers are a group of general members, led by the Rotary liaisons, who attend Berkeley Rotary meetings on Wednesdays 12:30-1:30pm over Zoom. The overall goal is to give Rotaractors insight into what service beyond college can look like, as well as the value of forming relationships with Rotarians. Feel free to fill out this form whenever you want to join as it will be open for the whole semester! Note: You will have to fill out this form if you want to receive the Zoom link for the meetings (which is released the day before).
Fall 2020 Interact Mentor Program


Sign Up Form
The Mentorship Program was created in the hopes of helping high school seniors with the stress load, offering assistance to those who have questions, and sharing our knowledge and experience with others. While we hope that this experience is rewarding and fulfilling to you, we hope that you do take this seriously. Through this program, we have decided to create small groups of both Rotaractors and Interactors to communicate through Zoom calls. As a mentor, it will be your job to be open to questions that your high school mentees may have about college. 
Rotary Mixer | Sept. 19th, Sat 12-2 PM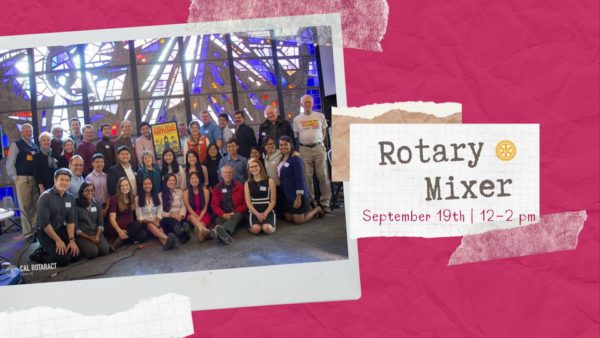 Kick off your Zoomester with a great networking opportunity! Join us on Zoom this Saturday for a chance to meet members of Berkeley Rotary Club. This is an excellent chance to chat with professionals from across the board about their profession, service, or anything else. This will also kick-off our Fall 2020 mentorship program!
Unfortunately this semester only homemade meals will be available.
LoCo Smithsonian Digital Transcription Service Event | Sept. 20th, Sun 2-4:30 PM
Help the Smithsonian make historical documents and biodiversity data more accessible by becoming a Digital Volunteer for a day! So far, a total of 641,272 pages of field notes, diaries, ledgers, logbooks, currency proof sheets, photo albums, manuscripts, and biodiversity specimens labels have been collaboratively transcribed and reviewed since June 2013.
We will be meeting on Zoom and creating accounts as a group before starting the transcription process.
Cal Rotaract Book Club Meeting #1 | Sept. 20th, Sun 2-4:30 PM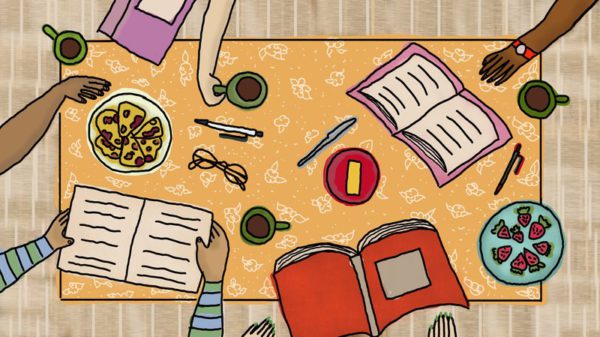 Greetings Fellow Bears, interested in a good book to help the time go by in these monotonous times? Well then look no further than the first meeting of the Cal Rotaract Book Club! Join us as we all remember how to read books again, and come discuss how that experience made us feel. Bring biscuits and crumpets or whatever book club people eat.
General Meeting #2| Sept. 29th, Tues 8-9 PM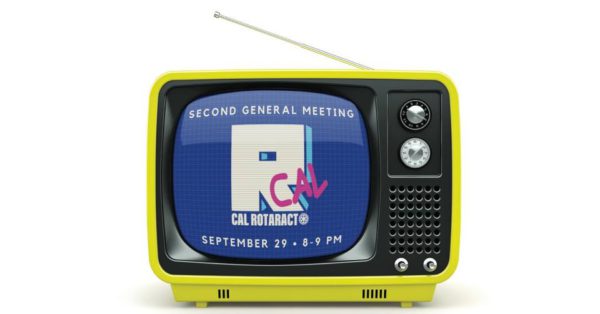 You Get the Best of Both Worlds: Community & Service!
Be sure to POP in to our Second GM, where we will learn more about how to get involved, hear from incredible speakers, reveal what families you are in, announce Fall 2020 Interns, and much more! 
Our General Meeting #2 is on Tuesday, September 29th from 8-9PM via Zoom. If you missed our first GM or just found out about Rotaract, this is a great place to learn more about the club and how to get involved! Everyone is welcome to come check us out! 
Join our 2020 Cal Rotaract Facebook Group for club updates, event updates, and more: https://www.facebook.com/groups/calrotaract/